For a change, I will be reviewing a musical. The version of Les Miserables that I am reviewing is the 25th anniversary show which features Alfie Boe as the protagonist.
So, why Les Mis?
I
love
this musical. And I've watched my gran's copy of the 25th anniversary special edition DVD more times than she has. I basically love this version of the performance because of the raw power that is Alfie Boe's voice. And Matt Lucas is pretty good in it too.
But the plotline...
Yes, the plotline is a little depressing, but it would hardly be called Les Miserables if it was a happy-go-lucky plot. Also, the 25th anniversary show is a selection of songs from the musical as opposed to being the entire show, which can make it hard to follow for those who haven't previously seen the show (thankfully my friend who's a big fan of musicals was there to explain the bits I didn't understand).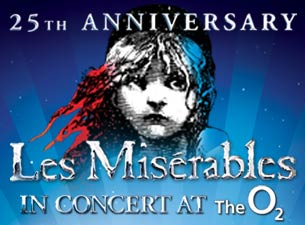 The annoying thing...
Now, don't get me wrong, I love this musical. But one thing that
really
annoys me is how badly friend-zoned Eponine gets. I mean, she likes this guy and he gets her to deliver a letter to a girl he fell in love with at first sight. And Eponine is
way
prettier in the 25th anniversary version than the girl Marius is in love with. I also dislike that they used one of the Jonas brothers to play Marius because his voice is a little too weak.
But, there is a bright side.
Yes, some of the plot irritated me. And yes, I think they could have given certain roles to people with better voices. But, ultimately, the musical is brilliant and the singers tend to get it right around 98% of the time. So I would suggest to those of you out there who have considered watching Les Mis to do so.
That's all for today.
MmRed.